Effective employee retention strategies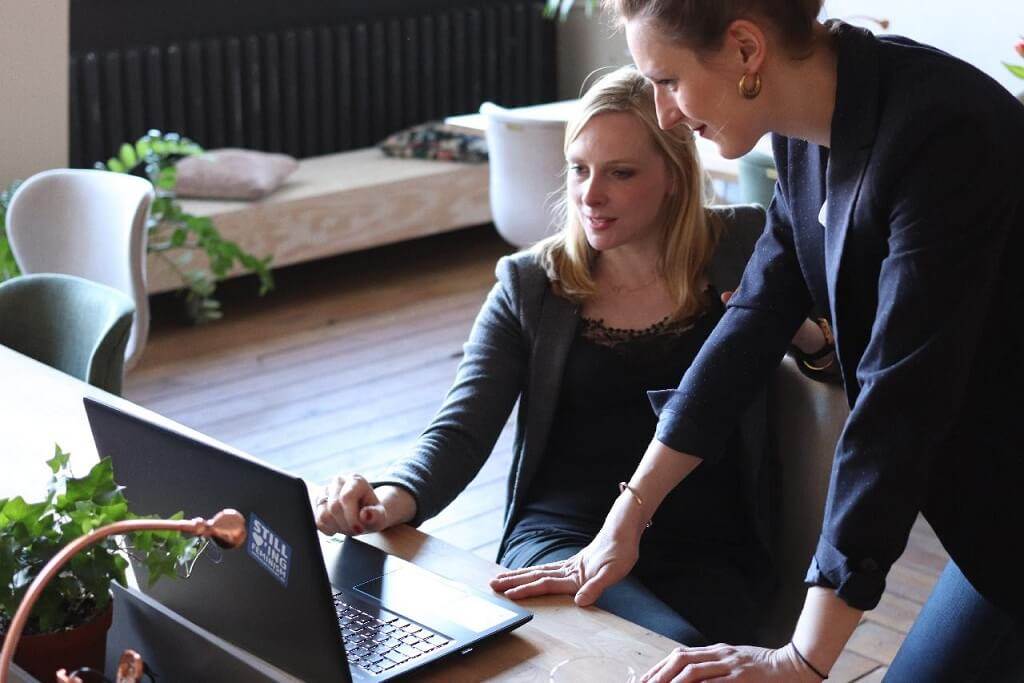 What every manager in a company dreams to do is not only to make his business successful but also always flying colors in the stock market. For that particular dream to come true, several factors should be considered. One of the critical factors that should be considered a top-most priority is employee retention.
The company's success is not possible unless the employee is highly dedicated to their job and the overall company's goals. In the competitive market that we have today, it is a headache for every company and management is employee retention.
If one of the best employees resigns from the company, the manager faces some challenges to tackle the increased daily responsibilities. To cope with this situation, the very foremost and important thing that the manager needs to do is find the replacement for such talented members, and this is going to be the most challenging task as skilled manpower is always in high demand.
Also, the company should keep in mind the impacts on other staff due to the resignation of that single employee. It may seem like a minor thing, but you never know what snowball effect it might have. The company needs to start afresh with hiring new talent, nurture them, make sure that they are happy to maintain the employee retention rate.
Why does an employee leave the organization?
Let us take a peek at the root of the problem and try to understand this. Why do the employees leave? According to one of the providers of staff retention and consulting service, Life-Work Solution, "More than 50% of employees recruited into an organization leave within two years and one in four new hires leave within six months. Nearly 70% of organizations report that employee turnover has a negative financial impact and they are having difficulties in replacing staff."
What may be the reason behind this situation?
The majority of the managers believe that employees are more likely to leave their role due to the reason for inadequate salaries, but the actual truth is that some factors contribute to employee turnover other than pay-related reasons. The key factors in this case include:
• lack of effective management
• a feeling of being devalued, unrecognized and unappreciated
• stress due to overwork
• loss of trust and confidence in senior leaders
• few growth and advancement opportunities
• a mismatch between person and job
• Unfamiliar workspace
So what would you do if you find yourself knotted in the situation of employee turnover?
If you are dealing with the situation of employee turnover, it means that you need to revise your employee retention strategy and aim to improve and amend it to make it employee-friendly. Employee retention strategy is the key factor of any company to escape from the employee turnover problem and its negative financial impact it.
Hence, your employee retention strategy should be revised time and again. Having proper retention strategies is vital to retain the employees and make them stay for the long haul. Most of the employees these days are looking for a career package that includes good company culture, career path, new opportunities, diversified responsibilities, and a balance between work and life.
When you are preparing employee retention strategies, it is better to do research focusing on the problem of employees. What do they want in their workspace and working environment? Your retention strategies should focus on and address tactically on different key elements like performance, communication, competitive advantage, and so on.
Most of managers think retention is based on compensation issues, while in reality, it is related to the actions and strategies that make employees feel successful, appreciated, and secure. Hence, your retention strategies should address the above-mentioned issues.
How to prepare an effective employee retention strategy?
As mentioned earlier, employee retention and employee job satisfaction should be a top priority for every organization. Writing compelling employee retention strategies is essential. Research shows that retaining talent and good employees is very imperative for maintaining institutional knowledge, good company-customer relations, and sales growth too. This requires good employee retention strategies.
If you are finding difficulties to prepare effective retention strategies, here are some tips which might be helpful for you to keep your top talent for a long time in your organization.
Recruit the best of the best
While you are recruiting new employees, you don't just limit yourself with the textbook question for interviews but ask about what has made them apply for the job, their interest, motivating factors to do the job, their weakness and strength, their aspirations, and so on.
This gives you information about the person you are going to hire and his/her passion for the job. As it is said, "hire right people from the beginning and don't regret later." To gain enough information about the person whom you are hiring in your company. After you hire the best one, you will know what you should do to not to let them go away from your company.
Orientation programs
After you hire the best and aspiring employee, he/she should set up for success from the very start with your company, from the very first day of work and beyond. Orientation should be done to make the new hire familiar with the job. This can last for weeks and months depending on your organization.
You should aim to develop an orientation process in such a way that new staff not only learn about the job but also the company culture and system. The orientation process helps the recruits to cope with the new situation and environment. Also, it encourages them to think about how they can contribute to meet the company goals and targets.
Regular mentorship programs
Along with the orientation program, you should focus on organizing a mentorship program once a week or more often. When the new hires are joined with a mentor, they can learn many things from a veteran with more resources.
Mentors can provide guidance but not as supervisors and be a sounding board for novices, interacting them with the company culture. Mentorship programs organized very often increases the enthusiasm of beginners, and it makes them feel the company belongs to them from the very first start.
When such a feeling develops, the employee becomes more devoted and motivated to work with you in your company.
The interactive, clean and safe work environment
The influencing factor for the excellent performance of the newcomers and other staff is the work environment. Many of the employees leave the job due to the working environment. The working environment should be interactive and exciting.
Especially the recruits want an interactive environment where senior and junior staff interact and communicate well with each other. Many recruits don't quit the job, but they quit the managers, working staff, and working environment. So the workspace and working environment play a great role to retain staff.
It is the prime duty of the manager and other senior staff to make the work environment comfortable and interactive for the newcomers. Your employees spend at least one-third of the given day in the workplace. It is very necessary to keep the workplace clean and safe.
If there is any danger, then your employee cannot focus on the work. So while making your strategies, you should focus on maintaining the work environment clean and safe.
Communication and feedback
The recruits always want to have good communication with everyone especially with the manager of the new workplace. So keeping your desk open for communication is also one of the important factors for employee retention.
Your employees should be able to come to you with ideas, questions, and concerns without any hesitation and fear. To make this happen your role is vital. You should communicate and interact with the staff as much as possible.
As every staff expects you to be honest and open with them about their improvements and weaknesses, you should give positive feedbacks and motivate them to learn from the failure and mistakes.
Be sure you have a connection with every employee on the regular basis. Positive feedback and constructive advice encourage your employees to be devoted to the job and to be honest and sincere regarding the role they are given.
Opportunity to grow
Almost 100% of the employees entering any company want to learn and grow giving their best to the job they are assigned. Majorities of the company these days promote people from outside of the organization without offering a promotion to the employee who has been working for a long time with them.
This makes employees feel demotivated and become disappointed in their roles and are less likely to stay. So you should be sure that you have strategies for promoting the employees within the company and providing them an environment to grow within the company and make them stay for a longer timespan with you.
Training
Training is very important for employees to reinforce their sense of value. You must organize training frequently and help employees achieve goals ensuring that they have a better understanding of the job and job requirements.
Organizing pieces of training on the multidimensional fields help employees increase their knowledge in multi-dimensional areas. As mentioned earlier, employees want diversified roles, such pieces of training develop their interest in other roles too, which is advantageous to the company.
Employee's professional development is much essential for the growth of your company. So you should invest in the professional development of your employees, allow them to attend conferences, or provide tuition compensation or provide them education training.
Compensation and benefit packages
Offering an attractive compensation package has become essential in the aggressively competitive labor market of present days. Employees do not always desire for attractive salaries but also want bonuses, paid off time, health benefits, retirement plans, and other things that can distinguish your workplace from the other in the market.
Your beneficial package should include high quality and affordable health insurance, life insurance, ample sick leave and vacation time, family leave, and so on. It's better to know what your employee wants. Flexible scheduling, child care, gym facilities, or fitness coaching are some of the likely options.
Work-life balance
A comfortable work-life balance is an essential thing that influences the performance of the employee. Everybody including you is struggling to strike a comfortable work and life balance. You should encourage your staff to give time to your family, take vacation time, and offer late arrivals or extra time to compensate.
You expect from your employees, but the high expectation from employee leads to the problem of employee turnover. When your employee is well-rested and has adequate time to care for themselves and families, they perform better at their work too.
You should establish regular work hours, policies for working on the weekends, and other plans that can be helpful and comfortable for the employees. You should not give any overstress to your employees and make them work for extra time. If you want them to work more hours, then you should have policies to pay for extra hours.
Encourage creativity
The majority of the company do not have any policies and initiatives to support creativity although they say that they value the creativity of their employee. You should focus on encouraging your employee to be creative and bring new ideas that can be beneficial to your company.
You should offer other side projects which are the actual interest of the employee. You can offer rewards to the employees who bring new ideas and projects. Also, you can hire a variety of different people to burst out creativity as creativity does not come from the people who think alike. Your employee retention strategies should focus on encouraging creativity.
Make employees feel valued
If you want higher performance from your employee, you make a habit of crediting and appreciating employees for the work they have done. Employees get motivated and devoted to their work if they feel responsible for the result of their work, have a sense of ownership and value in their job.
They also believe in their job and make good use of their skills to perform their role. The employees should be rewarded to motivate them. The rewards have very high motivational power and encourage your employee to do good in upcoming days. Free lunch with the manager can be a good reward to make the employee feel valued.
Provide enough tools
Employees require different tools, resources, and information to accomplish their tasks successfully. When you set goals for the employee, you need to provide them the resources and tools to make their work completed.
Providing information about the project that the employee has been doing is one of the important tools to encourage the employee for accomplishing the project. You do not leave your employee with their own devices without any direction and guidance. If you want to help your employee, then be in contact with the employee on a regular basis.
Encourage your employee to give feedback
You should create a culture of giving and taking feedback from your employee. It is not that you are always right. You should listen to the feedback from the employee. When employee feel that their thoughts do not listen, then they assume the company has no interest in worthy ideas and ultimately lead them to leave.
You should encourage the employee to give feedback and new ideas that may be beneficial to the company. When you listen to the employees and analyze the ideas, they get more encouraged to work with you.
Be loyal to your employees
It is one of the elements in a successful employee retention strategies. When you show loyalty to your employees, they will reciprocate with the commitments and loyalty to your company.
The majority of the people don't begin their employment with you as a loyal employee. It depends on you, if you are loyal to the employees and trust them, they will show loyalty and be responsible for their roles.
Create bond beyond work
The relation between you and your employee should not be only limited to a workspace. At the workstation, you may be boss, and you deserve respect due to hierarchies. People do work and leave. You may meet your employee outside the workstation and during that time you talk and laugh with them.
It strengthens the bond between you and your employee. Also during workstation too it is not always necessary to talk about the work only, have informal chats on the topics that do not involve work. This brings warmth to your relationship with employees.
Conclusion
It is crystal clear that having proper retention strategies is the key to retain employees. If you want to retain your employee and engage them in work, you must truly care about them, and you should have striking employee retention strategies. The above-mentioned tips are helpful to prepare successful employee retention strategies.
The manager of any company needs to incorporate motivation-building practices into their company culture. These practices include listening and respecting the opinions of the employee, providing rewards on performance, and being available to them when they need help.
Employees needed to feel valued and appreciated, be given feedback, provided with growth opportunities, and have trust in their leaders. A culture of respect should be developed, and it can be fostered by implementing many strategies like feedback, recognition, encouragement, creativity, collaboration, and so on.
These retention strategies are very beneficial when an employer wants to keep an employee for longer with an organization and exclude their company from the turnover problem.
Furthermore, writing good employee retention strategies does not work for solving the employee turnover problem, but it should be revised and amended time and again and should be brought into immediate effect.