What is CRM? Customer Relationship Management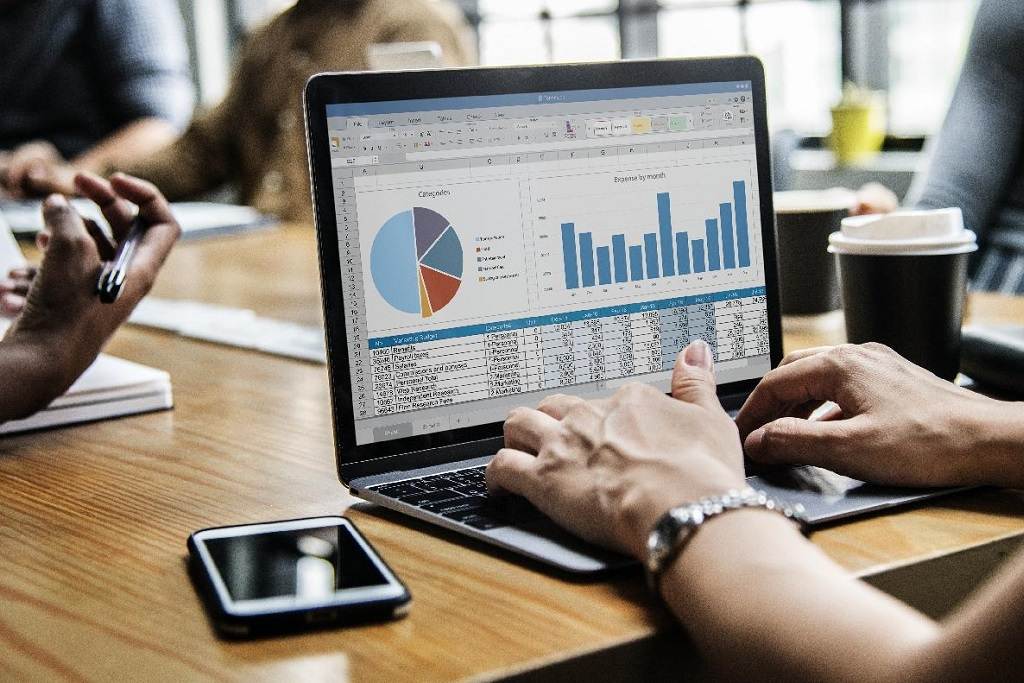 "What is CRM?" can be one question that's been bugging you since you started your business or expanded it. Customer relationship management, aka CRM, refers to technologies, strategies, and practices that organizations use to handle and examine data and customer interactions throughout the lifecycle of customers, enhance customer's business relationships, drive sales growth, and assist in assisting in customer retention. So what is CRM? CRM is a practice that is created to organize customers' information beyond several channels or periods of contact between the company and the customer, which includes the company's direct mail, website, social media, telephone, marketing material, direct mail, and live chat.
CRM systems also give customer-facing partners complete information on customers' purchase history, personal information, concerns, and buying preferences.
What is CRM and how does CRM work?
Any company starts with a pillar of good customer relationships. You, as a seller, unite with people who require your products. When your business expands, these company's connections will grow more sophisticated. It is not only a transaction between the seller and the buyer.
You begin to manage a myriad of associations, across time, throughout each company you do your business with. You have to yield information among different teams within the company who are making the connection with the same consumers.
What is CRM? CRM is a process that can work as a vital nerve center to handle the many associations that happen in developing the company.
How do you interpret the many streams of information coming in from marketing, sales, service, social media, customer, and service monitoring into actionable company information?
A CRM provides customer service beyond the business, including sales, business development, marketing, and a better system to maintain customer interactions and relationships that drive progress.
With easy access and visibility to customer data, such as sales opportunities, contact information, marketing campaigns, and service issues, a CRM system can provide you a clear summary of your clients. In addition, with a customizable dashboard, easy-to-use, you can view a 360-degree view of the customer, all in a single place.
What is CRM for small companies and how can it Impact Your Growing Business?
If you have a small company, you must be thinking about what is CRM for small businesses? For small companies, a CRM may help you by putting your information in the cloud, which makes it available in real terms beyond any device.
But as the company grows, a CRM can expand to incorporate more advanced features to help units collaborate with customers and colleagues, gather insights from social media conversations, get a holistic picture of your business health in real-time and send customized emails.
Presently, growing businesses maintain customer information and connections in a lot of ways. Some of the companies use old-fashioned Rolodex and note cards. Others collect data on their mobile phones on the go. A few also use Google spreadsheets or Excel spreadsheets.
This helps only in the short term while you have a small team and if you do not plan on mounting your company.
Consider a CRM system that enables you to gather your valuable company data in one place, making it accessible through the cloud, which will leave you more time to focus on delighting customers instead of letting valuable information and insights fall through the cracks if you wish to scale for faster growth.
Although CRM systems have previously been used as a tool for marketing and sales, customer service partners also see significant advantages from a CRM policy. Today's consumer has a wide range of channels to select from when asking for help with a customer service problem.
They might start by sending a tweet, then turn to a phone or email to fix the issue in private. A CRM platform enables service teams to manage customers' requests coming from all channels without dropping a beat.
What is CRM software and Why Get Started with Cloud-based CRM?
By shifting from on-premise software to the cloud, businesses are released from the requirement to install software on every single employee's mobile device and desktop computer at their business worldwide.
By moving software, services, and data into a protected online cloud environment, companies increase scalability, increases productivity, and reduce cost.
Cloud-based CRM systems mean that every customer is working off of the same data, all the same time as it is synced automatically.
Your workers can work from anywhere, including your sales team on the road that can instantly update information after a meeting with a candidate. Also, there is no hardware to upgrade or set up, keeping the cost of IT low.
What is CRM software?
What is CRM software? CRM software combines customer documents and information into a single CRM database so enterprise users can easily access and handle it.
The primary function of this software includes reporting various customer communications (over social media, phone calls, email, or other channels, depending on system capacities), automating several workflow processes like calendars and alerts, tasks, and allowing managers to track productivity and performance by information entering the system.
Common features of CRM software include:
1. Marketing automation
CRM tools with marketing automation capacities will automate repeated tasks to enhance marketing efforts to users at different periods in the lifecycle. For instance, as sales candidates come into the system, the system may automatically send them marketing materials via email or social media to turn the sales heads into full-fledged users.
2. Sales automation
Salesforce management or sales force automation is expected to stop duplicate works between a customer and a salesperson. CRM can help accomplish this by tracking all follow-ups and contact between both sides automatically.
3. Contact center automation
Produced to decrease tiresome aspects of a contact center agent's work, contact center automation will involve pre-recorded audio that supports information dissemination and customer problem-solving. In addition, several software tools that combine with the agent's desktop tools can control customer calls to simplify customer service processes and cut down the time of calls.
4. Location-based services or geo-location technology
Many CRM systems involve technology that can produce geographic marketing campaigns from customers' physical locations, at times combining with modern location-based GPS apps. Also, geo-location technology can be used as a contact or networking management tool to find sales clients based on location.
What is the CRM technology market?
Four of the leading vendors of CRM systems are Microsoft, Salesforce.com, Oracle, and SAP. Other service providers are successful in mid to small market companies, but these four are likely to select large enterprises.
Mobile CRM or the CRM applications developed for tablets and smartphones have become very important for marketing professionals and sales representatives who want to perform tasks when they are not physically in their offices and attain customer information.
Mobile CRM application takes advantage of features that are new to mobile devices, such as voice-recognition capabilities and GPS and, to serve customers better by giving employees access to this knowledge on the go.
For all of the improvements in the CRM technology, without proper management, the CRM system is little more than a worshiped database where customer information is collected. Datasets have to be connected, organized, and distributed so that users quickly access the data they require.
On-premises CRM places the onus of maintenance, administration, security, and control of the information and database on the business itself. With this approach, the company buys licenses upfront rather than buying subscriptions yearly.
The software lives on the company's servers, and the user assumes the price of any upgrades and requires a lengthy installation process to combine the business's data altogether. As a result, corporations having complex CRM needs will benefit more from an on-premises distribution.
With SaaS (software-as-a-service), also known as cloud-based CRM or on-demand CRM, data is collected on an external, remote network that workers can locate anytime, anywhere there is an Internet connection. Sometimes with a third-party service provider supervising maintenance and installation. The cloud's relatively quick, relatively easy deployment abilities appeal to businesses with limited technological resources or expertise.
Businesses may consider cloud-based CRM as a cost-effective alternative. Vendors like Salesforce.com charge by the customer on a subscription base and give the choice of yearly or monthly payments.
Data security is a prime concern for businesses using a cloud-based system as the company does not physically regulate the maintenance and storage of its data. As a result, if the cloud provider runs out of the group or is obtained by another business, a company's information can be lost or compromised.
Adaptability issues can arise when data is migrated initially from a business's former system to the cloud. The cost may be of interest since giving subscription fees for software will be more expensive than on-premises-based standards.
Open source CRM programs will make source code accessible to the public, allowing businesses to make changes without cost to the company employing it.
Moreover, open-source CRM systems enable the customization and extension of data connections to social media, supporting companies in promoting social CRM methods. Vendors such as SugarCRM are common alternatives in the open-source market.
The selection of these CRM disposition methods depends on business needs, sources, and objects, as each has various costs connected with it.
What is CRM Trend?
Previously, data input systems for CRM systems were the responsibility of the marketing and sales departments and agents of the contact center. Marketing and sales teams gain updates and lead the system with data within the customer lifecycle. Contact centers collect data and review customer history records by technical support interactions and service calls.
The social media approach and the increase of mobile devices have made CRM providers improve their contributions to include new features that cater to users who utilize these technologies.
What are CRM's Challenges?
Businesses also strive to produce a "single view of the customer," Different data sets can be efficiently organized and accessed in a single interface or dashboard to provide one view of a customer's relevant information and account.
Challenges arise when customer data is divided into various separate systems or when information is complicated by outdated or duplicate information, which slows down and hampers the market process. These difficulties can lead to a drop in customer experience due to extended wait times through improper handling of technical support cases, phone calls, and other issues.
Research suggests that users, especially Millennials, are frequently dissatisfied with the contact center experience. They require multiple avenues of conversation with a company and demand a natural interaction across various channels. The most common of them are mobile apps, social media, and webchat. Thus, the primary challenge of a CRM system is performing a cross-channel customer experience that is reliable and consistent.
For instance, social media has been promoted as a more efficient channel. Consumers can reach businesses and get queries resolved or queries responded, instead of enduring the old method of awaiting an email response or waiting in a phone queue. However, in some instances, especially in high-touch customer service situations, social platforms can be inadequate for customer service.
Social CRM points to companies engaging consumers directly through social media platforms such as Facebook, LinkedIn, and Twitter. Social media showcases an open panel for customers to share their experiences with a brand if they are promoting products or airing grievances.
Businesses use different tools that monitor social conversations, from the frequency of keywords to specific mentions of a brand, to find out their target audience and which platforms they utilize to add content to customer communications on social media.
Other devices are designed to address customer issues and queries and to examine social media feedback. Businesses are engaged in capturing sentiments such as a customer's overall satisfaction to develop marketing and service strategies and customer's likelihood of recommending their products.
Companies combine social CRM data with other customer data collected from marketing or sales departments to get a unique view of the user.
Another way in which social CRM adds value for customers and the company's customer communities, where users post reviews of commodities and can engage with other consumers to troubleshoot concerns or research commodities in real-time.
Customer agreements can give low-level customer service for several kinds of difficulties and decrease contact center calls. Consumers can also profit companies by providing new product feedback or ideas without expecting businesses to enlist feedback groups.
Companies continue to struggle to recognize real sales prospects with their data and information. New lead-generation technologies that link third-party data with CRM data from organizations like social streams and Dunn & Bradstreet have been emerging to give marketing and sales teams better sales prospects.
Some methods work best, nevertheless, when businesses clean up their current data to reduce duplicate and incomplete reports before they complete CRM data with external data sources.
What are CRM's significance and life without CRM!
1. Less selling, more administration
An efficient sales team produces a flood of information. They can be traveling while talking to customers, meeting clients, and finding out relevant information, but all this data will get stored in handwritten laptops, notes, or inside the minds of your salesmen.
On top of this, your users can be contacting you on a scale of different platforms social media, email, and phone, for example, asking questions, complaining, or following up on orders. Without a standard platform for interactions with customers, communications may be lost or missed in the flood of data– driving to an inadequate response to your user.
2. Ensure nothing falls through the cracks
Features can get lost if meetings are not followed up immediately, and prioritizing customers can be a subject of guesswork instead of a rigorous process based on fact. And it can all be complicated if a chief salesperson moves on.
If you actively collect all this information, you are faced with the difficulty of making sense of it. It can be challenging to obtain knowledge. Reports can be challenging to create and waste selling time. Managers may lose vision of what their company is up to in actuality, which means that they cannot grant the proper maintenance at the appropriate time. A shortage of mistakes can also happen in a lack of answerability from the organization.
What are CRM's Benefits?
Answering "What is CRM?" and introducing a CRM platform have many uses that produce actual outcomes, including direct changes to the bottom line. CRM apps have a proven track record of raising: Sales Productivity by up to 44%, forecast accuracy by 48%, and sales by up to 37%. Let's look at the in-depth answer to the question "What is CRM's benefit?"
1. Identify and categorize leads
One of the significant benefits of CRM is that it helps you identify and add new contacts quickly and efficiently and classify them carefully. As a result, you can design customized pitch reports in less time, which reduces response time and enables sales teams to move on to the following possibility.
With accurate, complete, and centrally held data about prospects and clients, sales staff can concentrate on the right clients and obtain a competitive advantage.
2. Referrals from existing customers
By knowing your customers better, up-selling and cross-selling opportunities become apparent, giving you the chance to win the new market for present customers.
With more excellent knowledge, you will also be able to keep your users happy with excellent service. According to research, satisfied users are likely to become repeat clients, and repeat consumers spend up to 33% more.
3. The Cloud Computing Revolution and CRM
Possibly the most significant recent advancement in CRM systems is to move to cloud computing. Released from the requirement to fix software on hundreds or even thousands of PCs and mobile devices, organizations worldwide recognize the advantages of moving data, software, and services into a protected online environment.
4. Promote products and services
A frequently overlooked advantage of CRM software is that it will collect information from a large variety of sources across your business. This gives you unique insights into how your consumers feel and what they are speaking about your business so you can increase what you offer, spot obstacles early, and recognize gaps.
5. Work from anywhere
Cloud-based CRM systems, such as Salesforce, means every user has similar information all the time. Your sales force out on the street can check information, update it immediately after a meeting, or work from anywhere. Similar information is accessible to anyone who requires it, from the sales team to the customer service spokespeople.
6. Reduce costs
CRM can be easy and quick to implement. A cloud-based system does not require a special connection, and there is no hardware to install up, keeping IT costs low and eliminating the problem of update schedules and version control.
Frequently, cloud-based CRM systems are assessed on the number of users who access the system and the sorts of features you require. This can be highly cost-effective regarding capital outlay and is remarkably compliant, permitting you to scale up and add additional people as your company grows.
Cloud-CRM platforms are adjustable regarding functionality, too. Therefore, you are not meeting with any comments that are not beneficial to you.
Cloud-based CRM offers:
1. Automatic software updates
2. Improved collaboration
3. Faster deployment
4. The ability to work from anywhere
5. Scalability and cost-effectiveness
6. Running a company without CRM costs you real cash
More administration only means less time for everything else. But, on the other hand, an effective sales team can produce a flood of information.
Salespeople are out on the road communicating with, meeting prospects, finding out valuable information and customers. Still, all too frequently, this knowledge gets collected in laptops, handwritten notes, or inside the heads of your reps.
Your consumers may be communicating with you on a scale of several platforms, including social media, email, or phone, asking questions, contacting you about an issue, or following up on orders. Without a general platform for customer communications, information can be lost or missed in the flood of data leading to an unsatisfactory or slow response.
Also, if you entirely collect all this information, you are faced with the difficulty of making sense of it. Obtaining knowledge could be fierce.
Reports can be challenging to build, and they can waste precious selling time. Administrators can lose sight of what their companies are up to, which implies that they cannot allow the proper maintenance at the right time, while a loss of oversight can also happen in a lack of response from the team.