Introduction to Search Engine Optimization
If you have a website, you must have come across the term SEO, and you may have thought, What does SEO mean? SEO is a short form of Search Engine Optimization wherein you use strategies to beat your competitor and generate free leads online.
This guide will cover everything about SEO, from the terms and phrases to the techniques.
What does SEO mean?
Millions and billions of people use the internet to find the solution and answers. As a result, we are a society that has become internet dependant. Ninety-three percent of online experience begins with a search engine, according to a study by Forrester in 2006.
Back in 2011, when I was starting with internet marketing, I came across the word SEO, and the question in my mind was what does SEO mean?
SEO is the practice of improving the visibility of your website on search engines (Google, Bing, Yahoo. Ask. etc.) to generate quality and quantity traffic. In addition, the goal is to generate leads or sales through non-paid search engine results.
The non-paid traffic is often termed organic traffic. Let's dive into a bit more in detail to have a better understanding of the concept.
How Do Search Engines work?
To understand Search Engine Optimization, we will need to know how a search engine works. Search engines are like a library, but it is a collection of web pages instead of a book. Even though there are more than 30 search engines, the SEO experts only pay attention to Google because more than 90% of the searches on the internet are on Google.
Search engines have three primary tasks:
1. Crawl
Search engines have their web crawlers that go through billions of pages on the internet. These pages are also known as search engine bots or spiders. First, the crawler goes looking for content and the code to understand it. Next, it is a discovery phase wherein the crawler is looking for new and updated information. Then, the crawler goes follow the URL in those pages to discover more pages.
The article How Google Search Works by Google states there is no centralized registry of all web pages, so Google finds new pages through the link for a page it already has in its database to discover new pages.
If you have a completely new website and want to improve crawling, you have three options:
If you have made changes to a single page you can submit the URL directly to Google through Google Search Console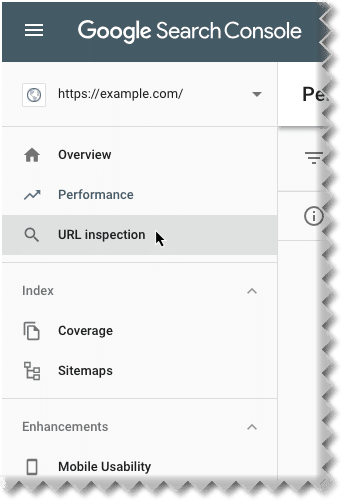 Insert the link of your new page in a page that Google has already indexed. Please make sure it is a relevant page as your website's focus should not be only for the search engine but the users too. Another important thing is Google will follow the links that are paid advertisement, links in comments, or any that don't follow Google Webmaster Guidelines.
2. Indexing
After Google has finished crawling, its AI tries to make sense of what the page is about; it is known as indexing. Search engines try to understand the content included images and videos on the page. The information is then saved in its vast database, Google Index.
If you want to improve your page indexing on Google, you must:
Page titles should be short and meaningful
Page headings must be highly relevant to the subject of the page
Use text more instead of images or video as the content. Google understands the text way better than any other form of content.
3. Serving
Once all the crawling and indexing are done, the search engines will serve their end-users. The ranking of the page depends on various factors. Among many ones of factors is what the user types in the engine. Based on the user's query, Google will show a list of web pages that it thinks has the most relevant content. The other factors affecting the ranking of the pages in search results are:
Location: A user from a different region will see different pages based on the same keyword. For example, if you are located in New York and you search for "Toyota showroom" Google will show you results of Toyota Showroom near you rather than showrooms in Austin, Texas, which makes sense.
Language: English is the most common language around the world however, there are two versions of it, the American and the British. So if the search originates from North America you are likely to see the webpages with American English version but for the UK it is going to be a British version
Devices: If you are searching on Google from your phone it will return results of webpages that are responsive and mobile-friendly
Why is SEO important
So now that we know the meaning of SEO and how the search engine works, why is SEO important? Why take so much trouble and put in the effort of optimizing your website for search results. Of course, by now, we know that it improves ranking and visibility on the search engine but here are more specific reasons why it makes sense:
1) Brand awareness: A customer goes through different stages in its journey before making a purchase. The initial step is called awareness. At this stage, the prospective customer has identified a problem that it wants the solution for, and truthfully they do not know about it. The prospective customer isn't read
How to stop Google from indexing your pages
How to make Google crawl your pages
1) To scour through the internet and find the websites (old and new). Search engines use web crawlers (known as search engine bots or spiders) to go through all of the pages on your website.
2) To crawl the websites, gather all the information, and store it in its database
3) Based on what you have entered in a search engine, its AI (Artificial Intelligence) will pull up the information it thinks is the best
It sounds easier on the surface, but when you start studying SEO, you will know more than meets the eye.