Essential WordPress plugins for your website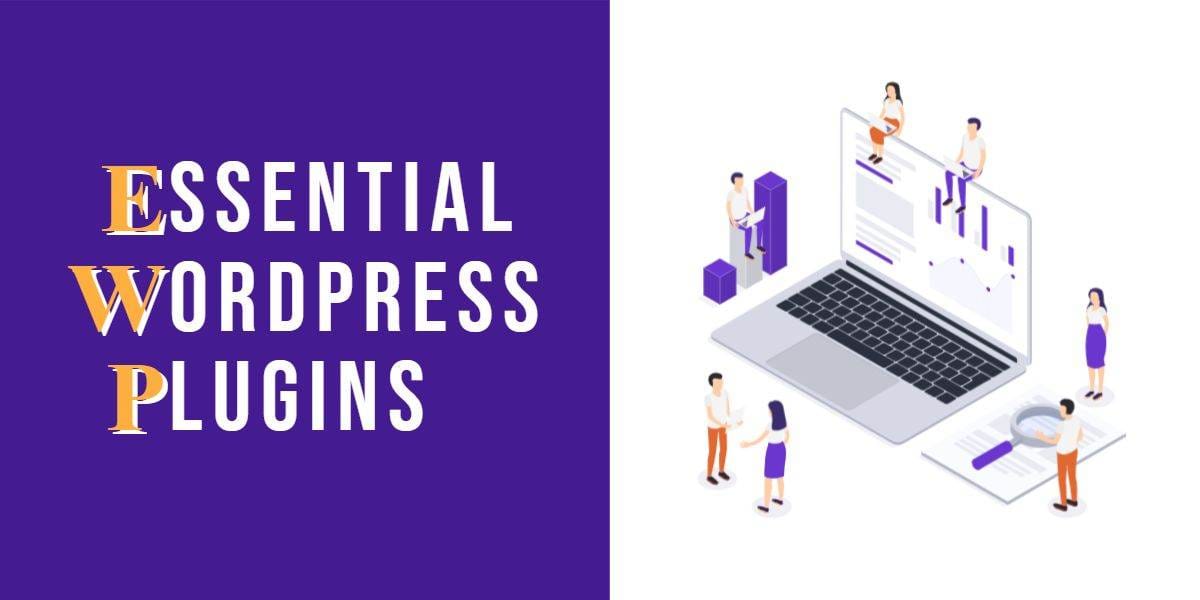 WordPress is a free and open-source CMS that powers more than 40% of all websites online, making it one of the most popular content management systems around. It's an incredibly powerful tool to build any site or blog, from simple personal pages to complex eCommerce stores. One of the reasons it is popular is the endless list of plugins that make it a powerhouse able to build any website you can imagine. We are going to discuss the essential WordPress plugins every site must-have.
As a beginner learning to build a website, you must be wondering what a plugin is?
What is a WordPress plugin?
Indeed, understanding the WordPress plugin isn't rocket science, but still, it might be helpful for you to know what exactly it is. In plain English, it's a bit of code or software that allows your WordPress website to increase the functionality and performance of your website.
Don't worry if you are low on cash. There are tons of free plugins to get you started right away, and later on, you can upgrade as your site grows. But, first, let's have a look at the essential plugins for your website and what they do.
1. GetAstra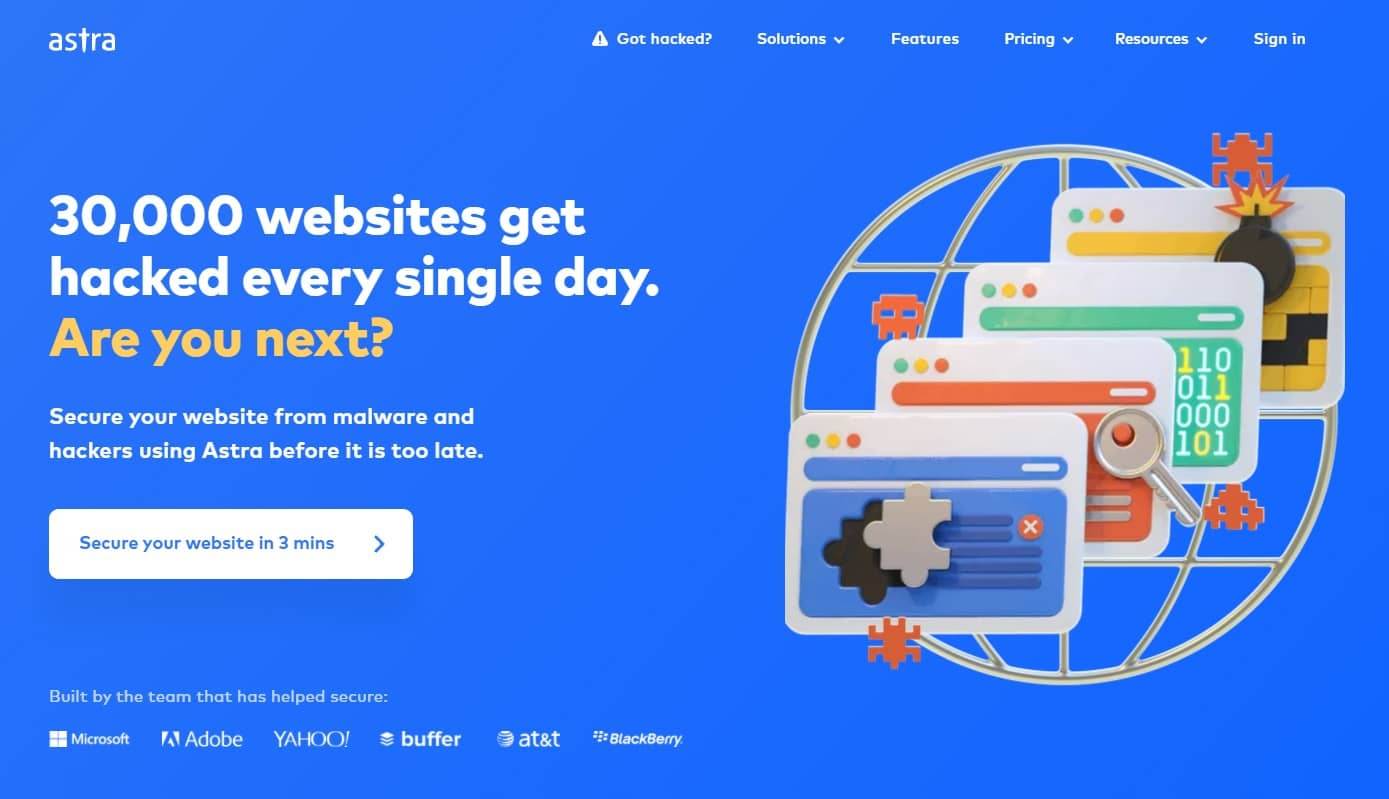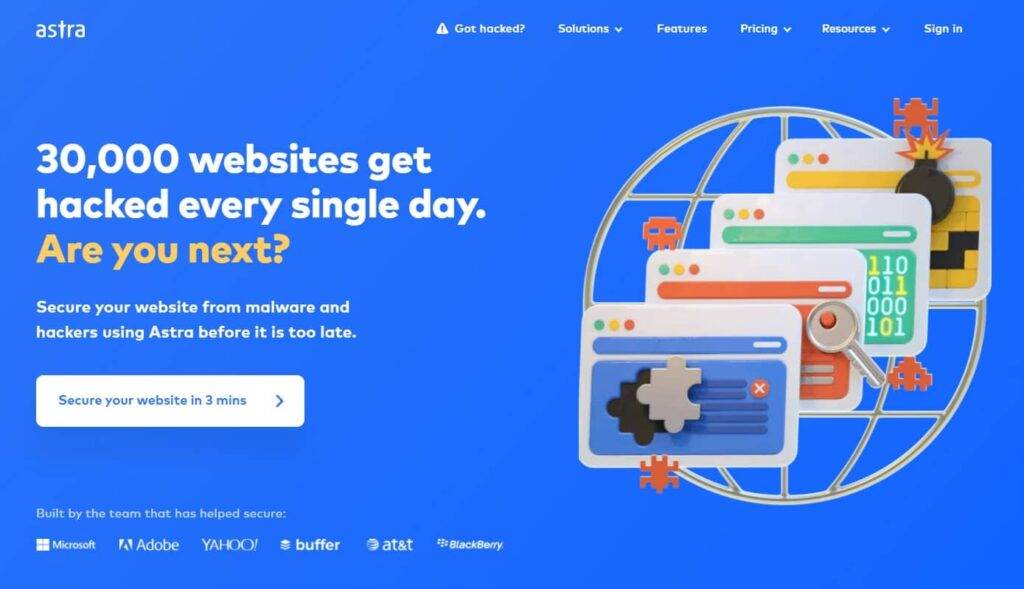 The website's security is the first and foremost concern. Virtually any website, particularly a popular one, can be vulnerable to cyber-attacks. The most common target of hackers is WordPress sites. Hackers are always looking for new ways to break into websites, so ignoring security is a big mistake.
There are tons of free security plugins; however, I wouldn't recommend you get the free one when it comes to security.
When it comes to security, we rely on GetAstra. It is a great choice. It immediately starts scanning your site after installation.
Some of the key features include:
One-click in-depth Malware Scan
Automatic scheduled malware scans
File integrity monitoring
WAF (Web Application Firewall) protection
There are tons of features to ensure there are no loopholes.
GetAstra protects my site from unauthorized access.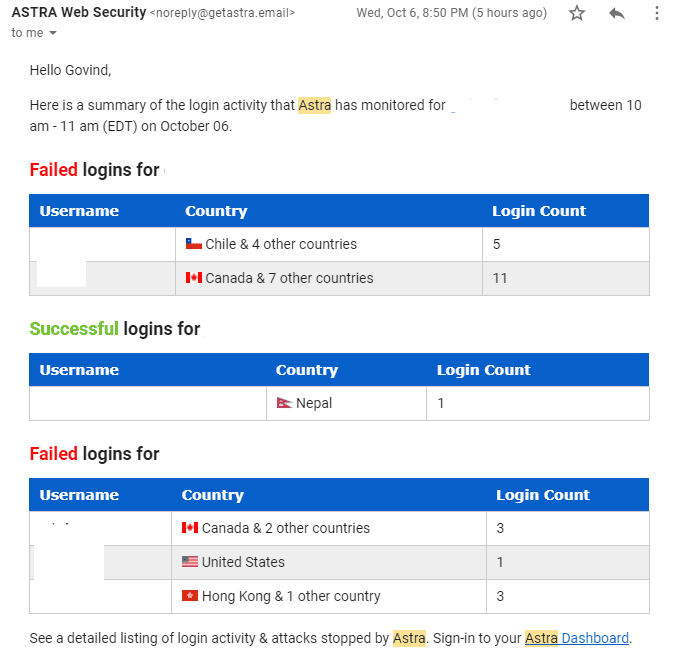 You can check the list of features along with the pricing here.
2. Rank Math SEO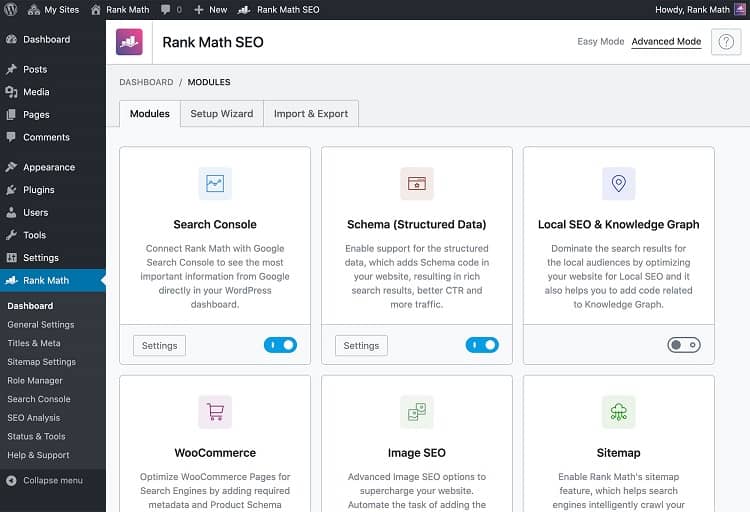 If you don't want to build a website and then dump it on the internet, never to be found, you'll need an SEO plugin. So what is an SEO plugin? SEO plugins advise you on the essential tasks that it deems necessary for your website to rank on Search Engines. Rank Math goes a step further.
The RankMath plugin boasts it's the Swiss army knife of WordPress SEO. It's no secret that there are a lot of other plugins, but Rank Math is aggressively dominating the market. It comes packed with tons of free features and is light, intuitive, and intuitive.
Key features included in the free ones are:
Content optimization for up to 5 keywords
XML sitemaps
Supports more than 15 types of schema markup (rich snippets)
Keyword density checker
Redirection manager
You can check all of the features included in paid and free plans here
3. WP Compress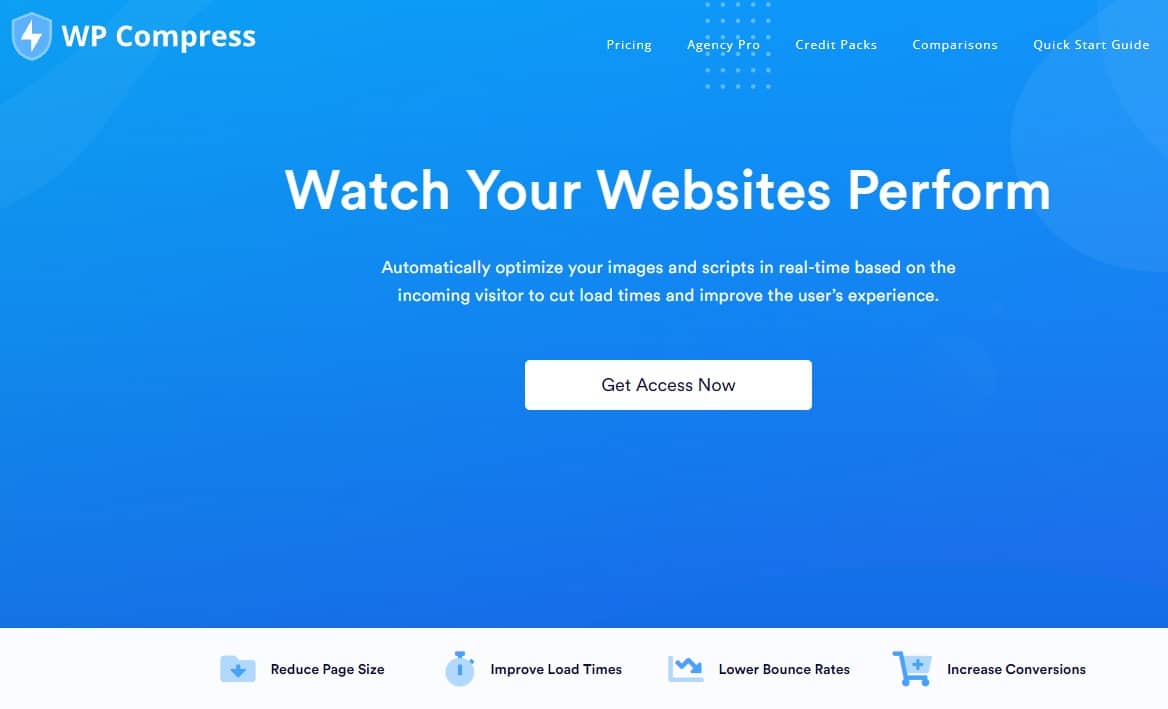 When it comes to ranking, one of the factors is page speed. Page speed is the amount of time it takes for the website to load on a user's device. People do not have patience for a slow website. Slow speeds can negatively affect user experience. It is one of the reasons why search engines consider it a crucial factor.
Images are the heaviest of all the elements in a webpage. Optimizing it should be the highest priority without a doubt.
WP Compress optimizes images by reducing the file size without noticeably decreasing its quality. It's a freemium plugin with 50 photos on your site. However, the pricing starts at $9 a month, making it affordable.
Some of its key features are:
Optimize all the images in just a click
Automatically optimizes new photos uploaded to your site
Over-compression protection technology to ensure the quality of the image
Faster loading times for your image files by using the CDN.
Automatic resizing of images over a certain size
To find more detailed information about the plans and the features you go to the WP Compress pricing page
4. WP Rocket
Now that you've taken care of image optimization, let's look at the next thing that is hampering page speed. A web page has a lot of things going at the backend. For example, rendering or fetching any page means a lot of queries that go back and forth from the database. Also, the website page has a lot of codes (HTML, CSS, PHP, and Javascript) running at the backend. All of these take resources.
It is where the caching plugin comes into the picture. WordPress caching plugins help reduce the load on your website by ensuring that when a visitor views a cached version of your page, it need not be served content from the server again.
WP Rocket caching plugin review is a complete WordPress website cache plugin designed for speed, security, and simplicity to use. It utilizes several intelligent caching methods to create a website that loads in seconds, if not milliseconds. With the WP Rocket caching plugin, you can set your own cache settings or let WP Rocket decide how it should work best for you.
Configuration is intuitive and straightforward, which you'll notice right away after installing the plugin on your WordPress-powered site.
A few key features of WP Rocket are:
Caches all pages for faster loading
Improve user-end browser caching.
Less server bandwidth consumption due to GZIP compression
Reduces HTTP requests to minimize loading time.
Lazy Loading
WP Rocket has a free and premium version. You can find the comparison here
5. UpdraftPlus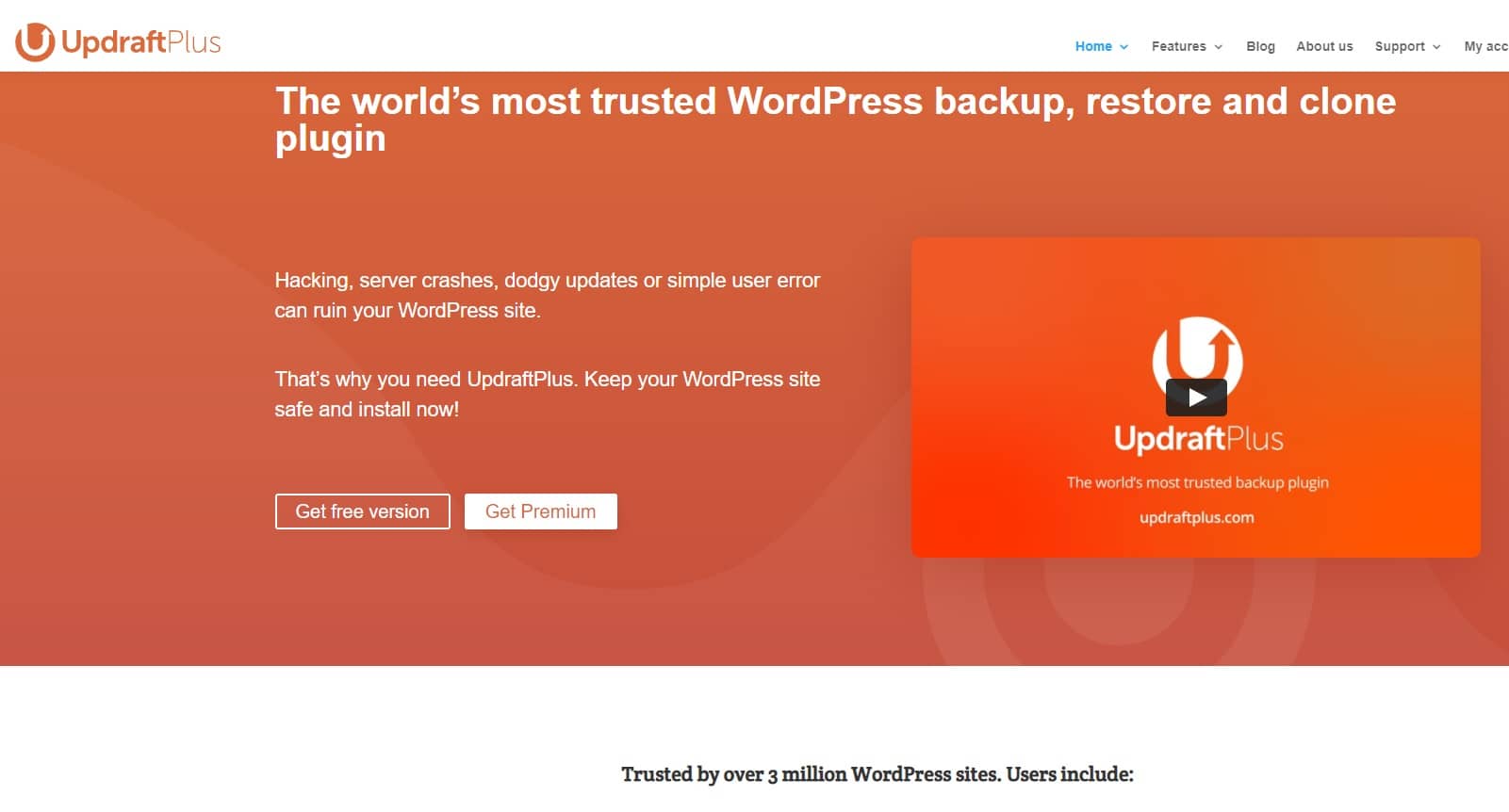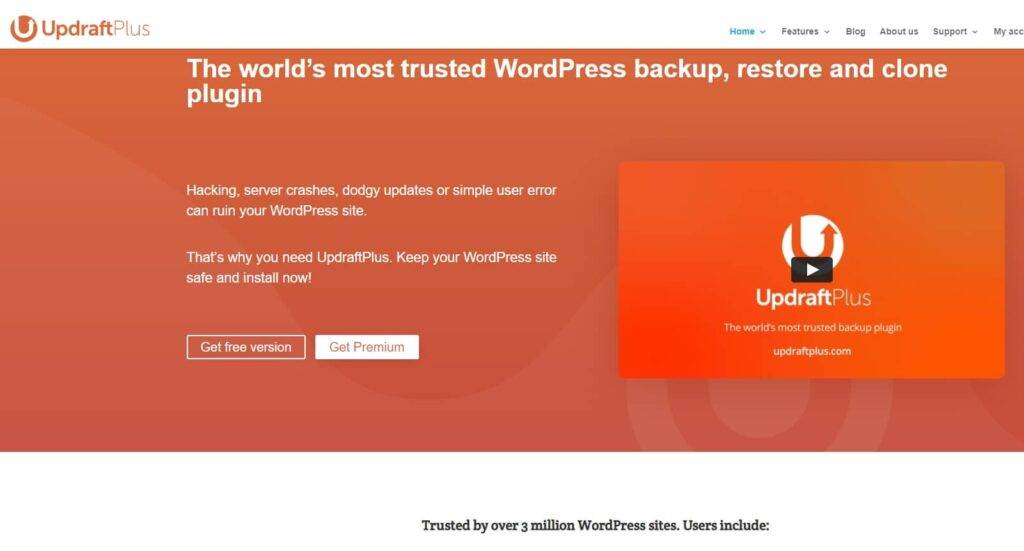 You never know when things might go wrong with your WordPress website: a hack, a crash, data corruption, or illness could take out everything you've poured time and money into — all of that hard work could disappear in an instant.
Thankfully, there is a solution: WordPress backup and restore. It's a common task that most WordPress users do, but not many realize just how important it is to do it regularly. What if you never backed up your site, and then someone accidentally deleted all of your posts one day?
There are different ways to back up your WordPress; however, one of the best methods is Updraft Plus.
Updraft Plus is one of the most popular and highly recommended backup restore and clone plugins in the WordPress community. It's a speedy and safe way to back up your website so that if anything goes wrong,
Key features include:
Daily backup automatically
Manual backup options are available
Store backup files locally or on the cloud, such as Dropbox, Google Drive, etc., of your choice.
Easily clone and migrate your site.
It has a free and paid version available. You can check more on UpdraftPlus here
Updraft Plus is more than just a backup tool.