Growth hacking strategy is creating solutions and opportunities by regular tests, creations, and developments using marketing and technical skills. Sean Ellis, a startup investor, and entrepreneur coined the term "growth hacker" in 2010 and defined a growth hacker as "a person whose true north is growth."
Growth hack in true meaning reduces your cost of acquiring new customers from an absolute zero to none. The only cost that is involved would be the execution. It is in no way a complete replacement for traditional marketing but undoubtedly a complementary tool.
Calling it a "tool" wouldn't exactly be fair as the CEO of Clarity has stated growth hacking to be more of a mindset than a toolset. The growth hackers look at the existing systems and search for opportunities and tricks that they can use to their advantage to skyrocketing their revenue and audiences.
Growth Hacking Case Studies
Many tech Moghuls and sites have used growth hacking to reach their current state. Some giant companies have mastered the growth hacking techniques with the help of science and data to achieve where they are today. We are disclosing some of the growth hack ideas of these giant companies.
Dropbox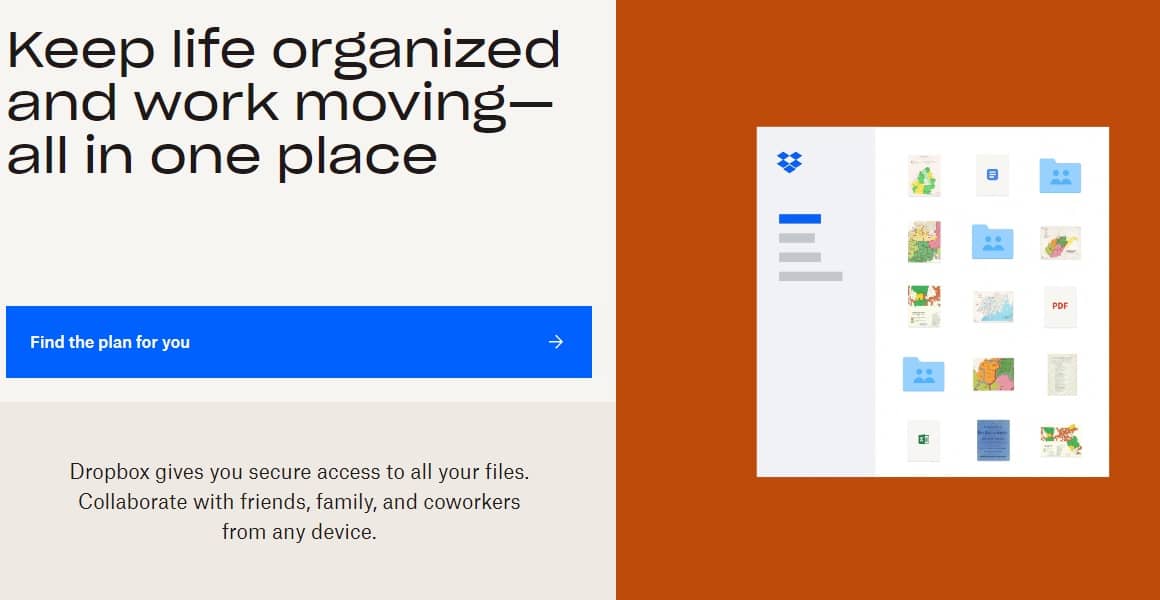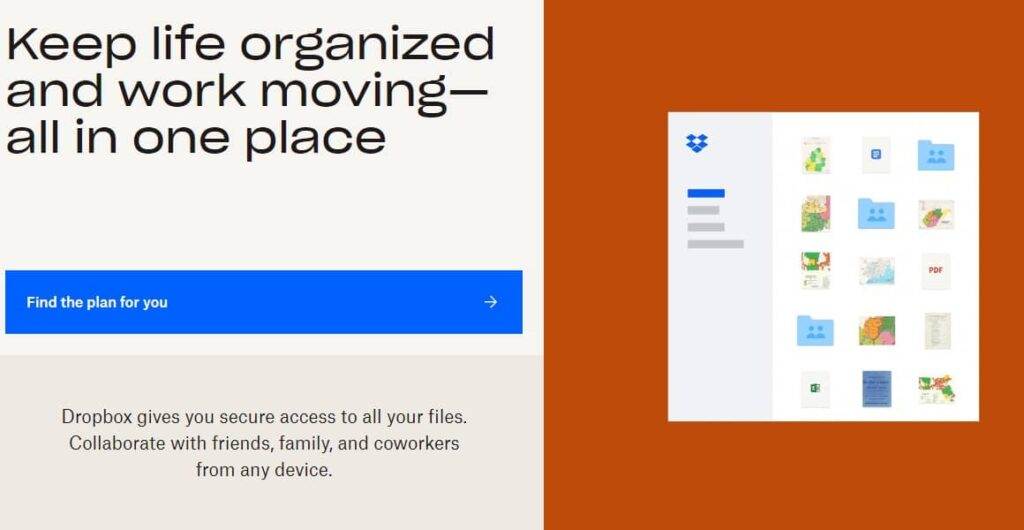 Dropbox is a file hosting service of American company Dropbox, Inc. founded by Drew Houston and Arash Ferdowsi, headquartered in San Francisco, California. Dropbox started with ads to acquire clients who were costing them about $233-$388 per customer for a $99 product. They soon realized that it wasn't a feasible idea and if it continues it's destined to fail soon.
Dropbox realized that for them to succeed they have to think differently. Dropbox's growth strategy included modification of their homepage and instead of cluttered and a plethora of information, which frankly all of us do, Dropbox replaced it with a short video and a clear and focused call to action "Download Dropbox."
It was followed up by a smooth sign-up process. The user can sign up with just their name, email, and password. These two factors alone saw a significant improvement in conversion and reduced the cost of client acquisition.
The real growth came from their referral program. Dropbox incentivized its referral scheme by awarding 500MB for every referral that signs up with Dropbox. It also makes sign-up the process a no-brainer and easy. It gives incentives to both the parties, the referral, and the referee.
Dropbox also released Dropquest, a virtual scavenger hunt, and puzzle-solving adventure. Those who complete and place in the top ranks would get free spaces according to their positions, and everyone who finished Dropquest was given at least 1 GB of extra free space. About what you can know right here.
Keeping the different operating systems in mind, Dropbox accepted multiple platforms such as Windows, Apple macOS, and Linux, in addition to having apps for iOS, Android, and Windows phones while also offering a website interface.
YouTube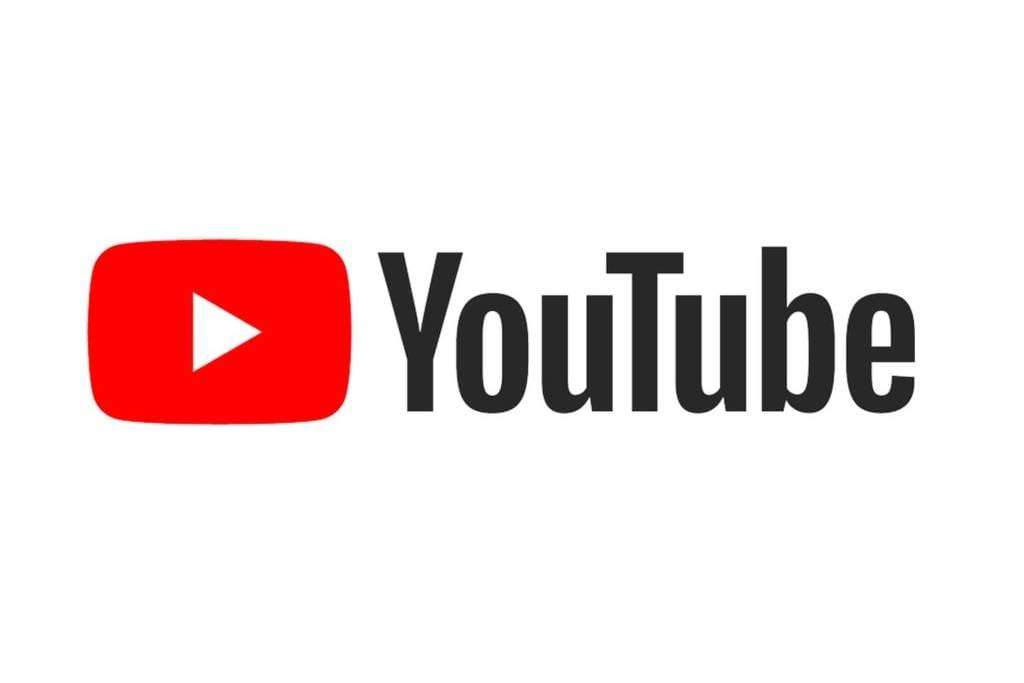 YouTube, a popular video platform, made a growth hack decision that skyrocketed its growth. The simple thing it did was to allow users to embed. By doing so, YouTube videos could now run any video on any website. This simple hack resulted in rapid growth as thousands of websites and blogs started to embed YouTube videos.
What YouTube did was a sort of symbiosis. The people coming in from the websites would view the videos on YouTube, and the videos helped the sites get the traffic they desired.
The videos became sharable with just one easy click. The net result was the videos added value to the content of sites and thereby uplifted YouTube, too.
Pinterest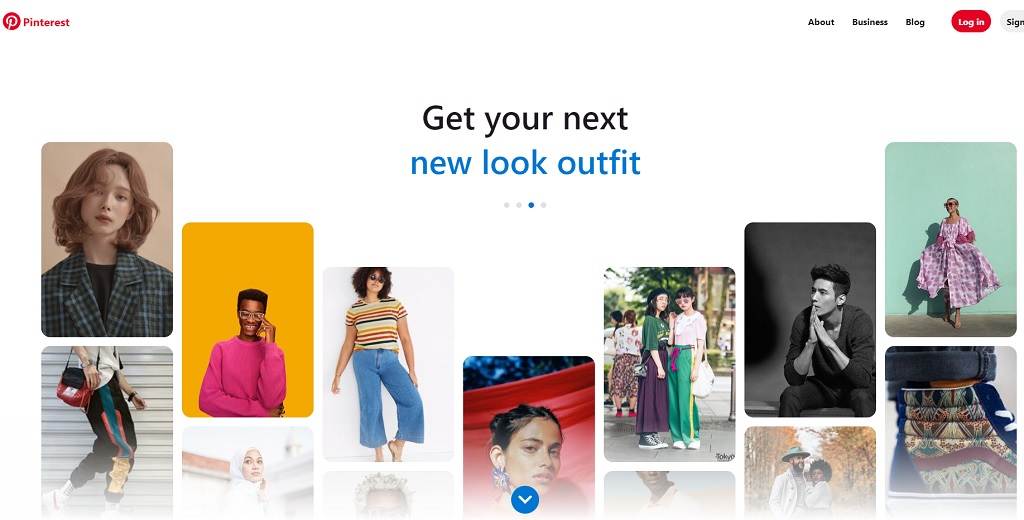 Pinterest is a web and mobile app allowing users to pin and share their favorite web pages, images, GIFs, and videos; it was founded by Ben Silbermann, Paul Sciarra, and Evan Sharp as a platform representing "catalog of ideas."
Pinterest did not start with a bang but gradually evolved into the platform that it is today. Pinterest growth hacked its way to popularity by playing with the primal desire of people to get what they cannot have. You must join the website to view the contents and that too by invitation request which makes it quite like the cool kid's circle that makes you feel so exclusive. As if it is a privilege that you beg to have.
Pinterest made the signup process way too easy by offering the option to sign up with your Facebook, hence saving you from entering your details which most new users would instead sigh at and then pass.
The display too is in an attractive grid format with a plethora of images that as the use progresses, morphs itself to be most appealing to demands of the specific user by utilizing the user feedback and suggestions of related or relevant contents as "pins" or "boards" you might like. Then there is also the infinite scroll, you can keep scrolling, and the content will endlessly keep popping up.
To maintain the audience, after a period of inactivity they send you an email reminder showing you the cool stuff at their site with a re-engagement email. "Pin it forward" was an initiative used by them inspired by "Pay it forward" that helped Pinterest go viral internationally.
LinkedIn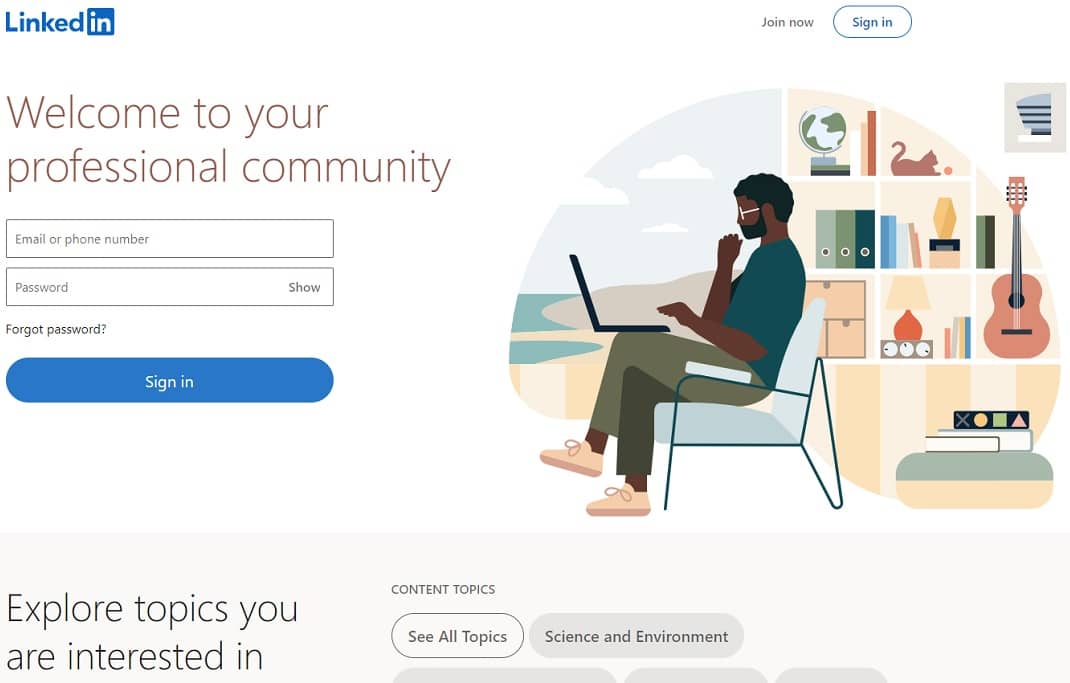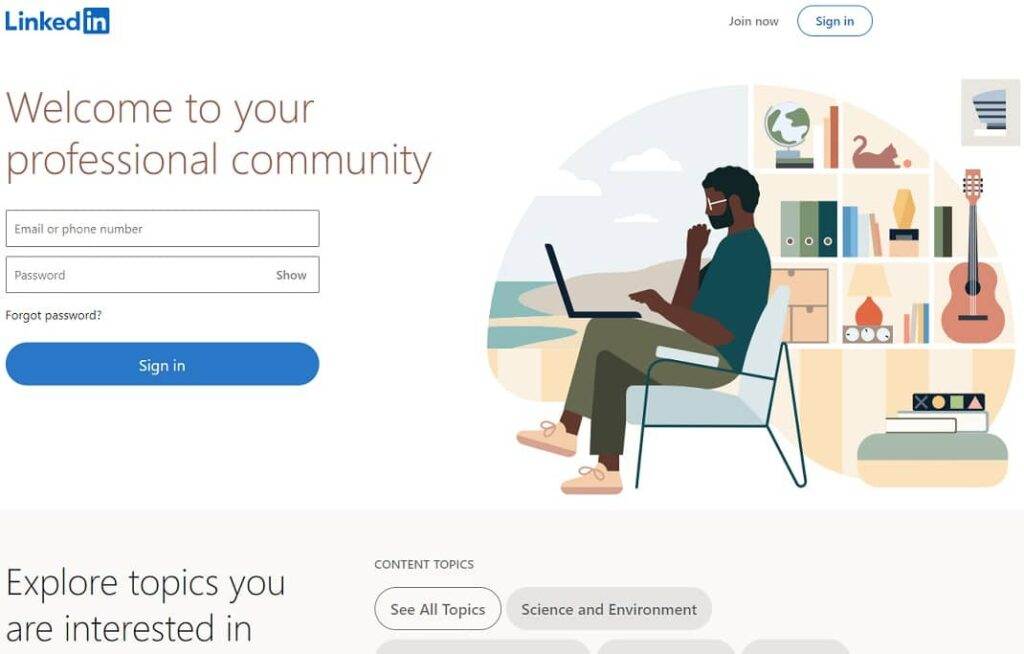 LinkedIn is a social network website with working professionals as the target audience. It is primarily used by professionals to connect and create a network.
Before LinkedIn, people used social networking just for socializing and catching up with their friends. That is until LinkedIn used its growth hack strategy of using social networking for business purposes.
People often search for the people in business; People want to know the business profile of their employees, interviewers, employers, or people they are likely to meet. This SEO of LinkedIn was embraced by Google, and soon enough lots of business profiles popped with the desire to build networks in their work life. It integrated social networking and professional profile, taking the game to a whole new level.
Another thing LinkedIn did was with "People You May Know". It is simple, once you sign up with LinkedIn, it will ask you permission to import your email contacts to help you find which of your contacts are online, and if not it will send an invite to connect with you. This simple trick made a whole lot of difference for them.
Zillow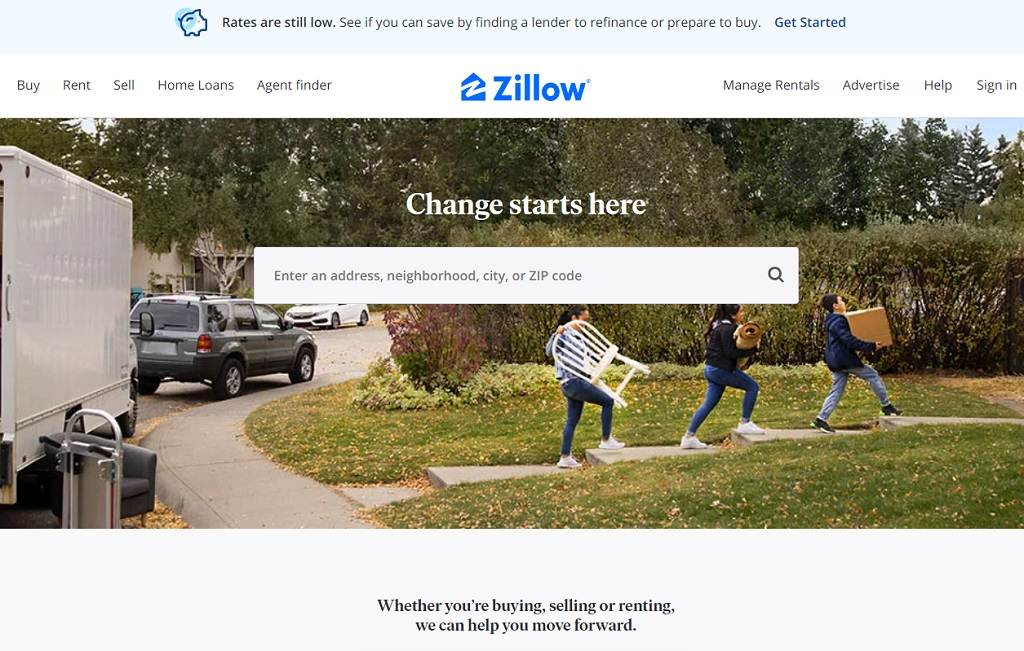 Zillow is a real estate database company founded by Rich Barton and Lloyd Frink, former Microsoft executives.
Their growth hack is the use of content marketing, their infographic, and data that appeals to the census and makes it easy to visualize data. The surveys attracted their targeted audiences also enticing the press, bloggers to write and share it. They combined information and graphics, the two most powerful tools for conversion, into a single infographic to increase their potential for a successful conversion. All this helped them get attention and traffic to their site.
Making quality content plus making it more interactive and aesthetic with visual content backed by the statistics has helped them achieve higher grounds and also established their expertise.
Airbnb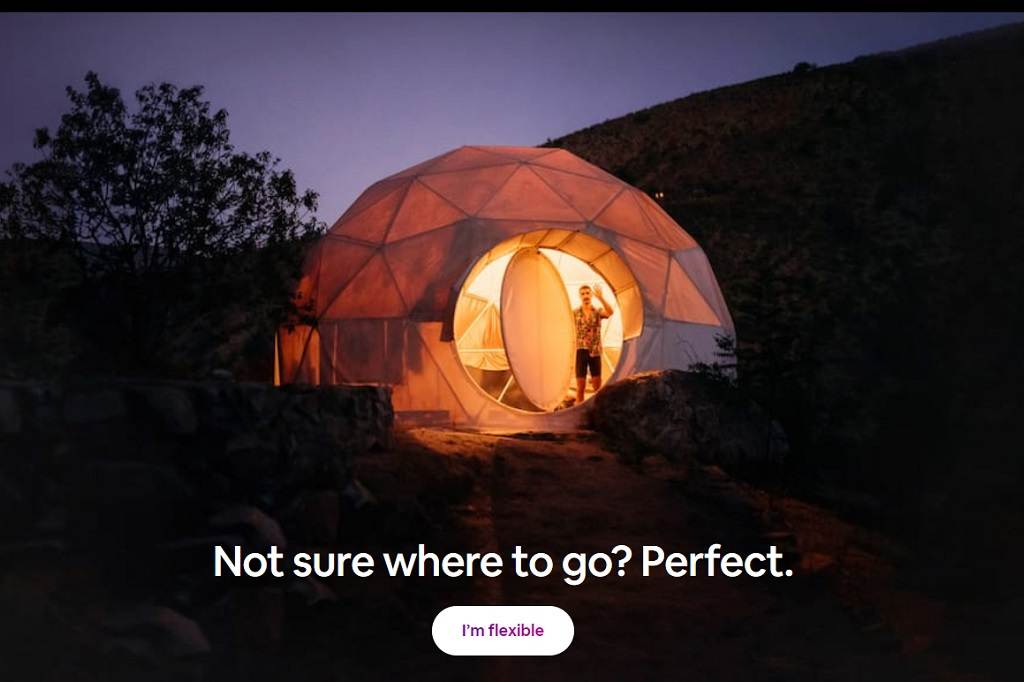 Airbnb is a service in which people with rooms to rent can connect with people who want to rent them.
It used a genius growth hack, and is still one of the most famous ones of Airbnb. The concept was to cross-post an Airbnb listing on Craigslist. Craigslist is an advertisement website to post ads on jobs, housing, services, etc. Craigslist, unlike Airbnb, had a huge user base. Airbnb research showed and also from their personal experience that their target customers were hanging out on Craigslist for similar service, which is an alternative to a hotel.
This strategy made any user searching Craigslist for rentals end up with Airbnb. The Airbnb development team created a bot that will emulate the whole action right from filling the form, to automate email informing those on Craigslist that they could also post ads on Airbnb. It was facilitated in such a way that the traffic will split to their own. They utilized a pre-existing platform and the innovative approach of cross-posting to get traffic on their site and hack their way to the market.
Facebook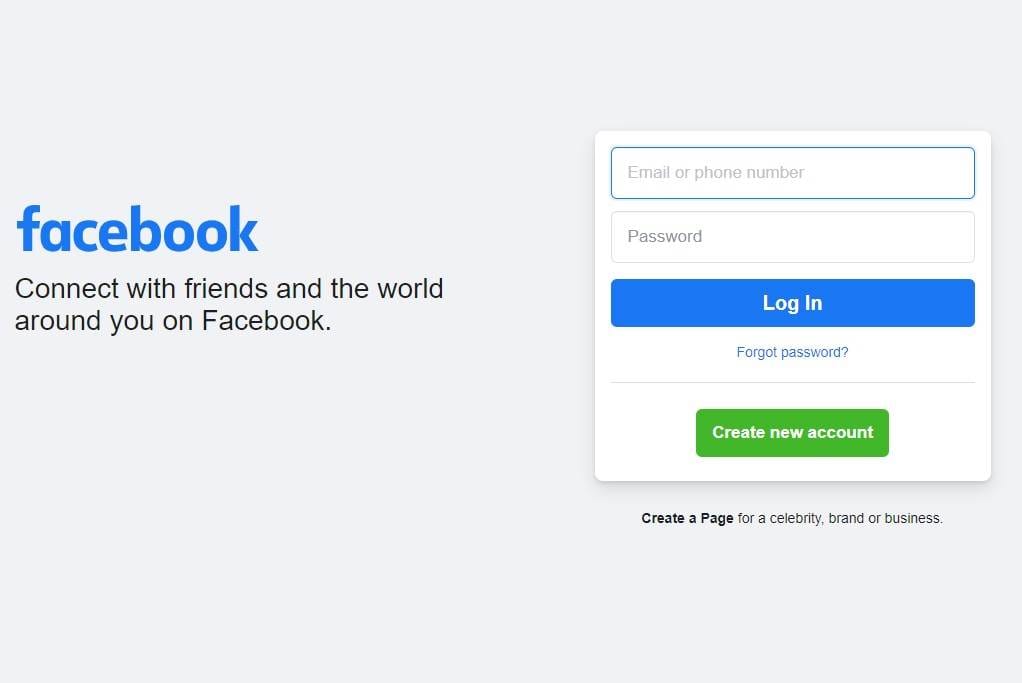 Facebook is now a household name in connecting people. Facebook is what comes to our mind when we think about words like, comment, and share.
The growth hack implemented by Facebook is pretty much apparent. Our brain feeds on information, and it is our innate nature to want to know about things, what Facebook now offers in addition to connecting with people, is information for which all you have to do is scroll down and click.
There is a Bombardment of information, memes, and fun stuff on our news feed that makes us feel like we are learning something and that rush of dopamine makes us keep scrolling the seemingly perpetual screen, and there is no end to the contents.
The counting of likes or comments has made itself a method of ego satisfaction. The more likes you get, the cooler you are. And you do not feel guilty because everyone is doing it. Many people joined Facebook in the first place because everyone was doing so. Hopping on the bandwagon makes us feel good.
And when you finally decide to deactivate your Facebook account Facebook asks you a reason for doing so. This to some users leads to rethinking whether they should quit. Making the signup process easy and the leaving process tedious seems to be petty stuff but these tweaks matter a lot when scaled up. According to this article, Facebook is the only platform with users that would trump the population of China with 1.39 billion users.
These seven companies are a real testimonial of growth hacking, and that it works if carried out efficiently. The critical factor about growth hacking is that you will want to measure everything. It's a data-driven process wherein you need to understand the number. You will need to do constant tweaks with words, designs, layout, concept and much more to get the best out of it.