Ten best sales movies for salespeople for 2022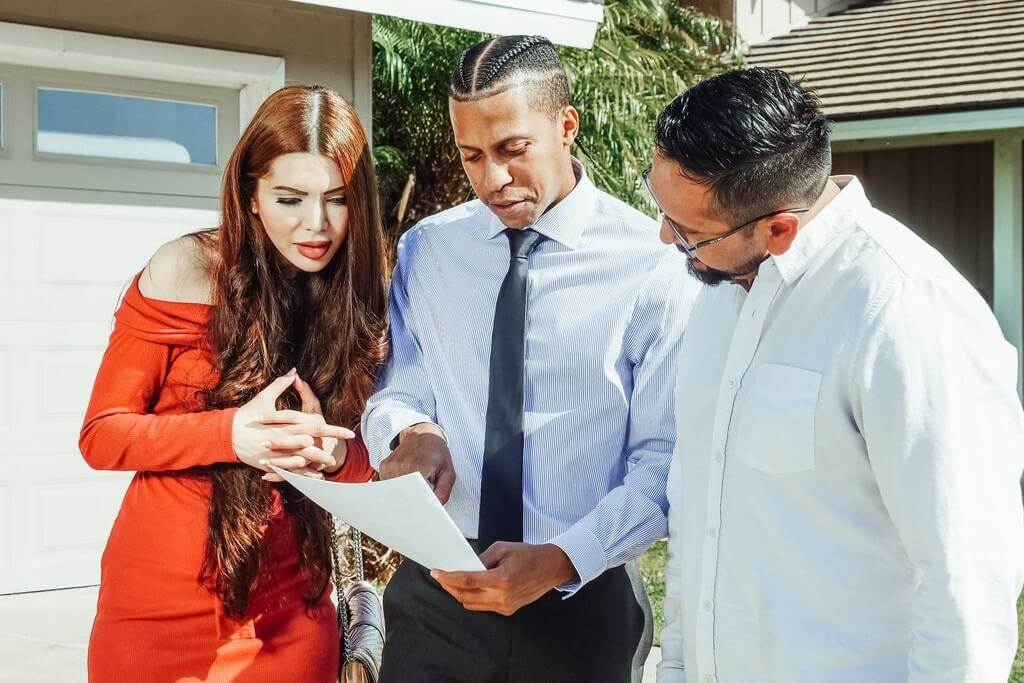 There is a lot of negative connotation associated with salespeople, but salespeople are influencers. It is fair to say that salespeople have shaped our world more than anyone. If you are in sales and looking for motivation, our list of top 10 best movies about salesmen will motivate, teach and entertain you.
The Wolf Of Wall Street
"Sell me this pen," a way to test if you have what it takes to sell is a classic scene from Wolf of Wall Street. The movie is based on the life of Jordan Belfort.
It is one hell of a movie based on the "pump and dump" scam run by Jordan Belfort.
Jordan starts his career as a stockbroker for L.F. Rothschild under the mentorship of Mark Hanna. As per the movie, Mark is the one who lures him into sex and drugs and teaches him that the stockbroker's only goal is to make money for himself.
The Wolf Of Wall Street is one of the popular movies about salesmen
October 1987-Black Monday- Dow crashed by more than 500 points which resulted in LF Rothschild laying off Jordan Belfort along with other brokers. He soon finds a job in a penny stock brokerage firm in Long Island.
Being the ambitious guy, Jordan starts his brokerage firm called Stratton Oakmont along with Donnie Azoff and other friends. Belfort pump and dump scheme drew the attention of the FBI. He was found guilty and was sentenced to three years of imprisonment.
The Big Kahuna
The Big Kahuna is another great salesman movie. The film revolves around three sales7men; A pro in the business, played by academy award winner Kevin Spacey, his partner in crime who has "seen it all," Danny DeVito, and a new kid in the business, Peter Facinelli, who has no clue whatsoever.
This band of misfits comes together to land a significant deal that will determine their life in 6 hours. The movie is hilarious and reflects upon the nature of life, friendship, and trust as the pros train their protégé to land them the deal of the lifetime by convincing a big shot CEO that they call "the big Kahuna."
Tin Men
Tin Men is an American comedy starring Richard Dreyfuss, Danny DeVito, and Barbara Hershey.
The movie takes the business rivalry to a whole new level. When two aluminum siding salesmen who are willing to do anything to close the deal, Bill Babowsky, aka, "BB" (Richard Dreyfuss), and Ernest Tilley (Danny DeVito) collide with each other both literally and figuratively.
BB being a smooth talker and a con artist targets naive young women with his sales pitch.
Tiley, a struggling salesman, whose honesty and dishonesty both do not aid him in the business and has a serious gambling problem.
It sparks a war between both. They battle each other for their "love" too.
What follows next is a series of events that will show you, "twists and turns" in a life of a salesman and how the world outside business including family, friends, and social relations is equally important too.
Seize The Day
'Seize the day' is a classic movie starring the legend Robin William. When the salesman Tommy Wilhelm ( William ) loses his job and wife, he is looked down upon by his disappointed father.
He has no other options left but to move to New York for a job arranged by his old pal who still happens to believe in him and in his ability and skills to be a top salesman.
When things do not go as expected in the city of dreams, he has to "seize the day" for whatever little work he can find. Every salesperson should learn that when things go wrong, don't go with them.
Jerry Maguire
'Jerry Maguire', a rom-com starring Tom Cruise, is another good movie on the list. The plot surrounds a sports agent who is fired when he reveals the perceived dishonesty in the field of sports management.
His protégé, sent to fire him, helps him convince his clients to refrain from hiring services from others. The story is about how he manages to get a million-dollar contract with all the odds against him.
Let us not forget the role of Dorothy played by Zellweger, a single mother who takes a huge risk and quits her job to follow Jerry when none of his colleagues supported him. She later gets married to him.
One can learn that it takes time and hard work for anything significant to happen in life, it also teaches you that you might not always get what you ask for, but you might get what you need.
One can also learn that there is still room for improvement and it takes passion and support from the ones that are there during your highs and lows.
The Pursuit Of Happiness
'The Pursuit of Happiness is a biographical film based on the entrepreneur Chris Gardner who spent nearly a year homeless. It is probably a few of the best movies about salesmen that shows the charm and wit that can take you a long way.
The film stars Will Smith with his son Jaden Smith as Chris's son. The movie starts with Gardner's failed venture. He spends his lifetime investments in portable bone-density scanners.
His life takes a turn when he meets a manager for a stockbroking firm that gives him a chance as an intern stockbroker. What follows is the hard work and dedication of Gardner, his "grind" with the desire to get out of the life he was unsatisfied with and to give his son a better future.
Happiness can never be taken for granted and therefore you should have the courage, will, and determination to pursue it. The movie is truly motivational for people from any walk of life. It teaches you never to give up no matter what life throws at you.
Always remember this "You got a dream. You gotta protect it. People can't do somethin' themselves, they wanna tell you 'you can't do it'. If you want somethin', Get it. Period !"
Moneyball
'Moneyball' is a sports drama film based on a nonfiction book "Moneyball: The Art of Winning an Unfair Game" by Michael Lewis.
The movie shows Billy Beane (Brad Pitt), the general manager of the Oakland Athletics Baseball team, uses analytics and data to outsmart and out beat their competitors. Billy Bean is helped by Ivy League graduate Peter Brand (Jonah Hill). Together they challenge the old school method of selecting team members.
Billy Beane hires players for the team based on the data analysis from Peter Brand.
The approach was unorthodox for its time and was met with resistance initially. The model devised although initially falters but later works miracles.
A decision, backed without data is a mere guess at its best. It shows how important data is in decision-making and should be crucial and core to your business.
The movie shows us the importance of data analysis and innovation. We should not be afraid to try new things.
Joy
"Joy" starring Jennifer Lawrence and Bradley Cooper is another great movie for salesmen and entrepreneurs alike. This movie features a family loosely held by a girl who metamorphs into a strong woman finding a business brand.
Joy is not just a movie depicting a success story; it is a journey that involves betrayal and pains of love, as the film goes on the allies become foes and vice versa.
Among all these hardships, Will Joy(Jeniffer) be able to find joy? And at what cost?
A must watch for those who want to experience a journey of success unfold and the ups and downs that lie within. It is for you if you want to see what it takes for an idea to transform into a successful brand and how a business dynasty is built.
It is more of an entrepreneurial journey than salesmen movies
Prime Gig
"The Prime Gig" starring Vince Vaughn is another great salesmen movie you should not miss. The story follows Pendleton Wise AKA "Penny" who pitches travel scams for his living.
He is so damn talented telemarketer that he can sell almost anything over the phone. His company then goes bankrupt. Then, he is approached by the girlfriend of a "legend" in telemarketing to employ him on a gold mine venture which might be a call for trouble.
The story starts taking twists when he begins an affair with the girlfriend of the boss.
Boiler Room
It is another one of the top movies about salesmen starring Giovanni Ribisi as Seth Davis; who is a college dropout; illegally running a casino that helps him live well but fails to get the acknowledgment of his father who happens to be a judge.
In the casino, he is introduced to an owner of the brokerage firm who wants to hire him. After getting into the stock business, he gets the approval of his father, and as he proceeds on, he realizes that the firm is a "pump and dump" scam and he feels guilty for wasting the lifetime earnings of his clients.
What comes next is the war of conscience and the fight for his own well-being and his relationships. An utterly cool movie that shows how one falls on the dark side of the business.